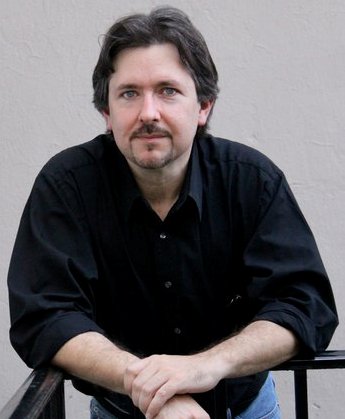 In 1965, an object fell from space, somewhere near Kecksburg, PA. This was the same year that Alan was born. To date, no connection has been made between the two events but that hasn't stopped the conspiracy theorists from speculating.
Alan Lewis is an 'alleged' native of Chattanooga, Tennessee who now resides in Nashville with his children. He has been writing technical guides and manuals for various employers for over twenty years but only in recent years has branched out in to writing fiction. In 2006, Alan took the reins of the NWMG's Novelist Group where he works with new and aspiring writers.
Alan's debut novel, a fantasy murder mystery, The Blood in Snowflake Garden was a finalist for the 2010 Claymore Award and has been optioned for a possible animated TV series.
He has several books and short story collections in print. He is the editor of four anthologies for Luna's Children 1 & 2 and Capes & Clockwork 1 & 2. He also has close to forty short stories in a number of anthologies and magazines.
Alan appears at SF/fantasy conventions, where he sells books and participates in panels and writing workshops.