This holiday season, I've decided to promote some of my writer friends and ask some of the questions that folks ask me. Today's guest/victim is:
Nikki Nelson-Hicks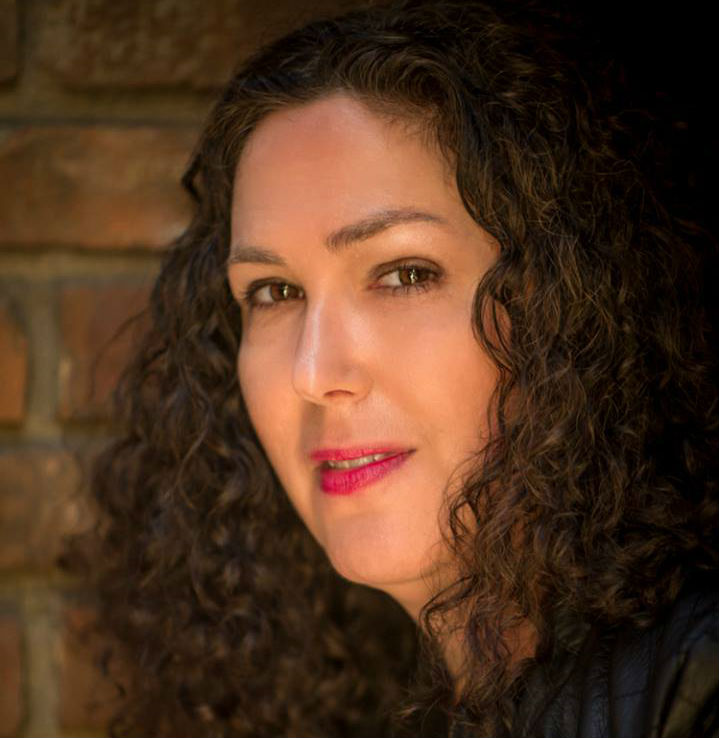 First, a little something about Nikki.
The last recorded sighting of Nikki Nelson-Hicks was in Inglewood, a subdivision of Nashville, TN. She was heard muttering, "That'll show 'em! Eat my last Chips Ahoy, the cookie stealing summamitches!" and wearing only flannel bottoms and a black rhinestone studded bra. She is a writer/editor for Pro Se Productions and has stories included in the anthologies, Soundtrack Not Included and Nashville Noir (both available on Amazon.com). Known to post trivial dribble on her blog, www.nikcubed.blogspot.com and has a rabid Facebook fandom. Her last known project was as the editor for the horror anthology, Comfort Foods. Described as 'the lovechild of Flannery O'Connor and H.P. Lovecraft' and a 'damn good shag', this person is terribly desperate for validation. If you see Nikki Nelson-Hicks please approach cautiously with handfuls of chocolate or a tumbler of Gentleman Jack on ice. Or a basket of kittens. Or a basket of money. Or a basket of kittens wrapped in money. Dipped in chocolate.
At what age did you start writing or know that you wanted to write?
I started writing to gain the love of a man. He was my English teacher and I loved him with all the passion and fury that a fourteen year old virgin could conjure. I wrote short stories, poems, whatever and would slip them under his door, under the windshield wiper of his truck or with my homework assignments. Seriously, I stalked that man.
To avert my attentions (and possibly jail time), he channeled my energies towards theatre and got me involved in an after school program for gifted and talented students. It was through that program that I eventually met the young boy who would grow up to be my husband. Kismet is weird, huh?
Where do your ideas come from?
Challenges, mainly. Hey, Nik, write a pulp story that has to have chickens in it. Hey, Nik, write a story where you take a historical figure and pit them up against a fairytale monster. Hey, Nik, write a story where you combine Steampunk and Superheroes. Okay? Aaaaaand GO!
I also read a lot. I mean, like an insane amount. I have a really dull job and my cube is in a section of the office  I lovingly call the Oubliette. My bosses rarely notice me, the downtown public library is right down the road so, voila! I have plenty of time to read and dream. And make enough money to pay bills if not much else. It's a dream position for a writer. I keep a journal of cool ideas that I come across or I tear articles out of newspapers/magazines (I am terrible about that) and keep files on ideas for future stories. I am always thinking and searching for fodder. You never know where the next hook is going to come from.
Flannery O'Connor said that "anyone who has survived his childhood has enough information about life to last him the rest of his days".  Everyone is a keg full of stories. They just have to find ways to access them.
Do you plot out your stories or just make it up as you go?
I'm a hybrid pantser/plotter. I need to know where the story starts and where it ends. Those are two things that need to be cemented before I start writing. Other than a few Key Fixed Points that might switch around in the timeline, the rest of the story is pretty fluid.
While I don't consider myself a plotter, my one rule is that each story, no matter how small, gets a journal of its very own. It's like a uterus, where the story gestates and develops. So, it's not an outline in the formal sense but I do have some sort of record keeping albeit rather manic and sometimes unreadable.
This formula works easiest with stories of 10-15k word count. When I start wading into 30k word count and beyond or stories that have three or four running plotlines, I tighten the reins and tend to keep much more outliney sort of journals.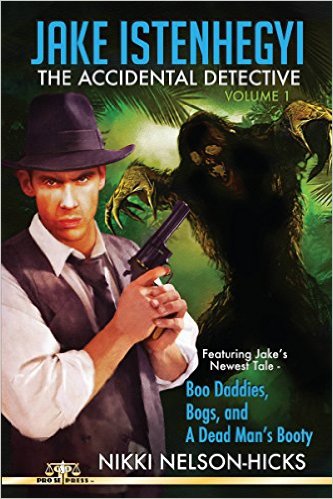 Which of your characters would you most like to meet in person? Which character of another author would you want to meet?
I'd like to meet Harry Dean Frogge from my Travis Dare stories. He's so incredibly brave and strong in so many ways that I don't even have the guts to imagine.
Sam Vimes from Discworld. I love that guy.
Which of your stories/books/works do you consider the best?
I don't know if it is the best but is definitely the most underrated. I wrote a story, Alan Pinkerton and the Problem at Gruff Springs. It is in the anthology, Once Upon a Six Gun. It's a hell of a story that NO ONE has read because the anthology simply didn't sell very well. Imagine, Alan Pinkerton, American's first private detective, on the trail of stolen Confederate gold and gets waylaid by cannibalistic trolls. Who wouldn't love that?
I am really proud of the second Jake Istenhegyi story, GOLEMS, GOONS AND COLD STONE BITCHES mainly because, at the time, I didn't think it was that good but, upon rereading it, I was shocked to realize that it is a damn good story. It's weird how time really does crystallize things.
A story I wrote thirty years ago, Coon Hunt, is what I consider my litmus test for when I join a writers group. If they don't get it, they are not my people. It's a good story even though I have never been able to sell it. Still, sometimes things just need for its time to come around. Recently, it won a first place literary award. Only took 30 years.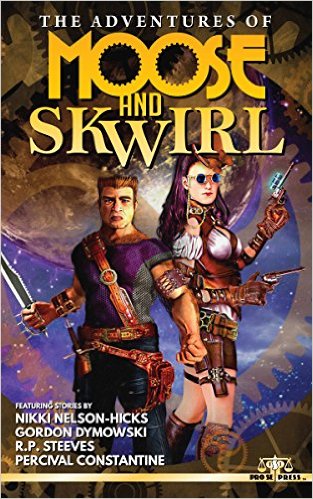 What is your latest project/release?
The latest release is the first volume of Jake Istenhegyi: The Accidental Detective, Boodaddies, Bogs and A Dead Man's Booty. There are all three stories in one book.
Coming out soon is The Adventures of Moose and Skwirl. I have a story in that anthology called Kids, They Blow Up So Fast. It's a fun little story about corporate espionage that uses children as dirty bombs. Family fun for everyone.
I am currently working on the fourth Jake Istenhegyi story, Fish Eyed Men, Fedoras and Steel Toed Pumps, which will be coming out in early 2016.
Do you have a dream project that you want to write in the future?
I have several. They are all written on a huge, white melamine board that hovers over my desk, accusingly.  I want to write more horror. I have a Lovecraftian story, The Church Of The Living Waters, that has been burning a hole in my pocket. I want to get back to writing more Travis Dare stories; I've neglected that whole pantheon for too long. I want to get to work on an anthology called Tales from the Bogie Bar. It's a series of stories told from the POV of nightmares/gods/monsters that frequent the Bogie Bar, a neutral ground for things that go bump in the night. I want to publish some titles under my own house, Third Crow Press. Dammit. Thinking about all of that exhausts me. I need a nap.
What are you working on now?
Right now I'm writing the fourth story of the Jake Istenhegyi: The Accidental Detective series. The working title is Fish Eyed Men, Fedoras and Steel Toed Pumps. It should be available in February 2016.
In the back of my mind are:
Sherlock Holmes and the English Rose, a new adventure for the Great Detective.
A story for Cryptid Clash due in 2016 involving the Mongolian Death Worm and Mole Men. Trust me, it's gonna be cool.
Jake #5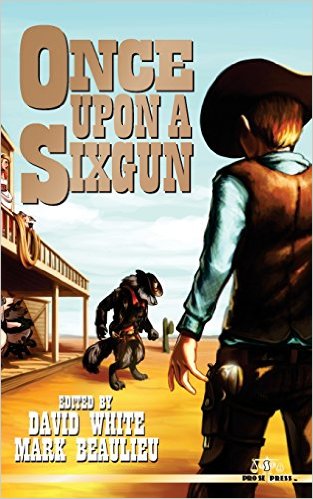 Is Writer's Block ever a problem for you?  If so, how do you deal with it.
The biggest problem is not so much a block as just feeling completely dried up. When that happens, when my writing well has gone dry, I do something else. Usually something physical, something with my hands, anything to get outside of my head. Sculpting with clay is a good choice. Or just hitting the gym and working out.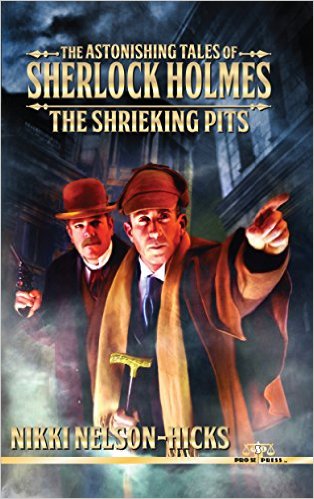 What 3 things do you feel every aspiring writer should know?
I often think about this idea. What would I have told my younger self? So here are three things I would tell her. I don't know if they really apply to anyone else. Maybe they do.  Caveat emptor.
#1: Stop worrying that you don't have what it takes to be a writer. Of course you don't. You're a kid. You haven't lived. Get out there. Find adventures. Write them down. When you read them years later, you'll be amazed at what you forget.
#2: Quit waiting for Excalibur. There is no magic pen. There is no special journal that will bring your words to life. There is no special school or degree. There is only you, sitting your ass in the chair, writing, writing, writing and rewriting until the words finally stumble into some kind of coherent order.
#3: Find people that will look you in the eye and tell you when you suck.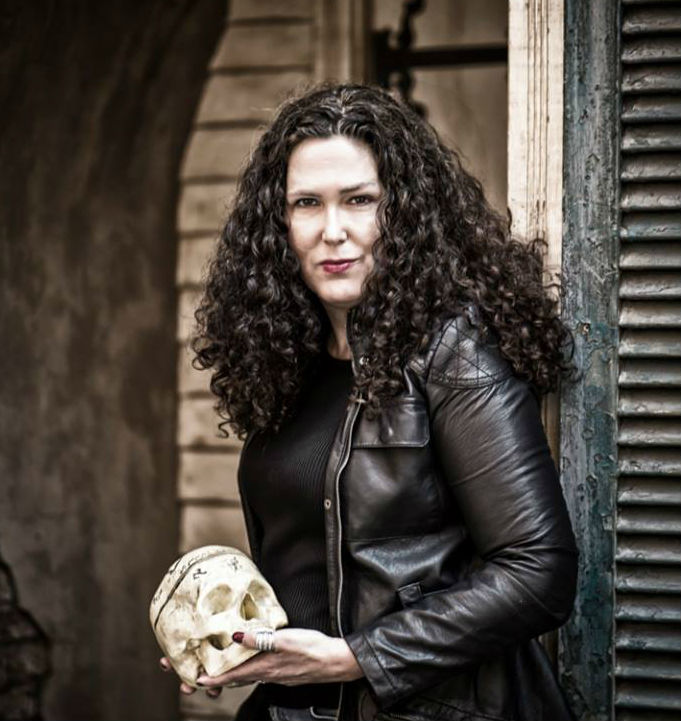 How do you use social media in regards to your writing?
I'm a Facebook whore. I love it. I have so many friends all over the world and I adore them all.
I've been lucky to make friends with loads of writers who have helped me advertise my books by interviewing me or giving me reviews. Paul Bishop posted an interview he did with me on Huffington Post that gave my Amazon numbers a much needed jump.
I use FB to promote myself as a writer by not only telling people when new books are available but also by trying to be as entertaining as possible. For instance, I started up a page on Facebook called Dinosaur Cubicle Fun Time. Imagine Dilbert done with dinosaurs. Every Wednesday, I post a new DCFT. Does it help with my book sales, I don't know but nothing gives me more joy than when a stranger recognizes me and tells me they love my Facebook posts.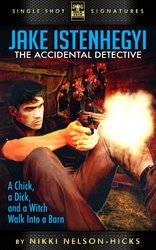 Do you read reviews of your books?  If so, have you ever engaged a reviewer over comments they've made?
I don't actively read them. It's not as if I have a Google Alert set up to go off if someone posts a review. But, sometimes, if I feel my ego is solid enough, I'll check them out.
I try to reply to as many as I can by thanking them for their kind words and letting them know how much it brightens my day.
The last time I checked, I have only gotten 1 one star review. It was from a woman who criticized my first Jake story as being stupid. Oookay. I looked into the reviewer and found that the only things she had reviewed other than my story was knitting needles and chamomile tea. How the hell she ever got my book, I have no idea. And even though I shouldn't even consider her review valid….out of all the great ones, her's is the only one I can quote. Isn't that a kick in the mushy parts?
Thanks Nikki. Find her books, click below: