Luna's Children Author Interview with James C. Simpson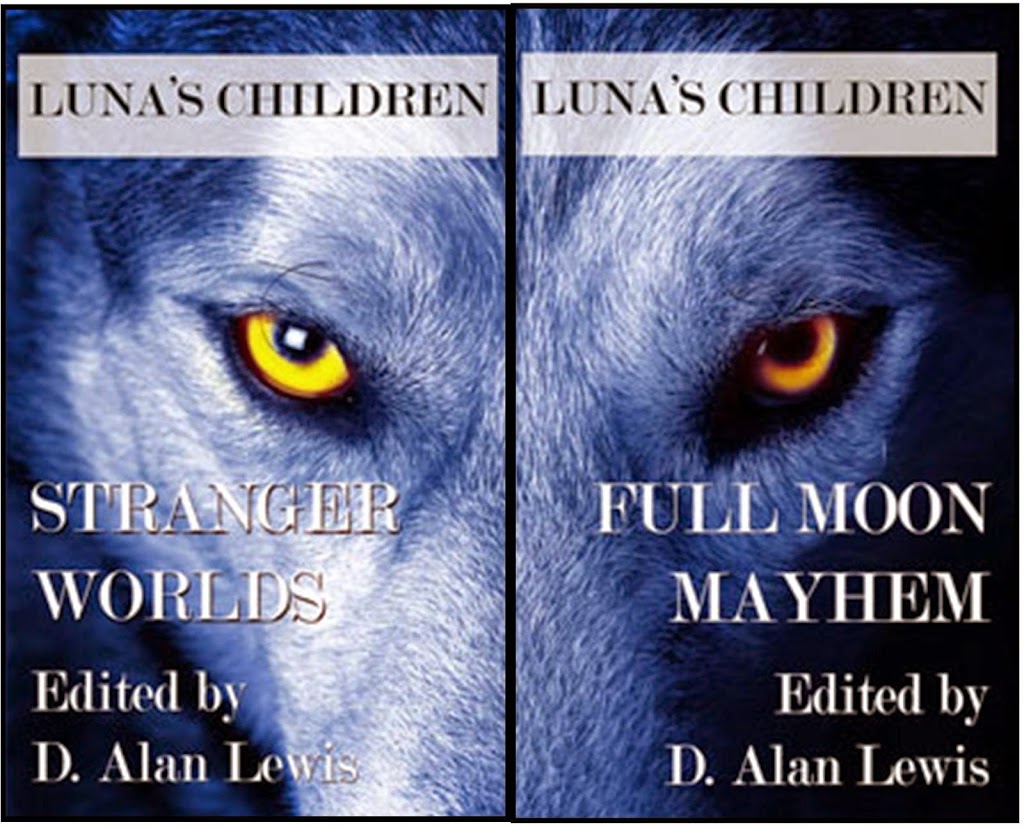 For countless centuries, mankind has watched as the sun goes down knowing that Luna will rise in its place, to rain her brilliant shards of light upon the Earth. But for the cursed and afflicted, that silvery orb brings horror and death.
In celebration of the release of the two Luna's Children werewolf anthologies from Dark Oak Press, I'll be interviewing some of the collection's authors.
Today's victim … lucky recipient is James C. Simpson
What sparked your interest in werewolves?
I watched The Wolf Man(1941) with Lon Chaney Jr. when I was younger and always found the plight of the character pitiable. It put him on par with characters like Frankenstein's Monster and the Phantom of the Opera. The concept was intriguing and I sought out several werewolf films and any of the (limited) literary selection there is. Guy Endore's The Werewolf Of Paris and James Blish's There Shall Be No Darkness were among the best I read.
What spawned the idea for your story?
The idea was one bred from my fascination with the Second World War, particularly the war in Europe. I have always wondered what the Third Reich would have done had they been able to conjure the powers of the supernatural. They studied the occult and had strange practices, going back to some pagan roots in Germanic lore, so that inspired me. I thought of how the war was concurring with all of these monsters existing and may perhaps build something more from that in the future. There's references in the story to this. The werewolf being used as a weapon of war or in this case, a sadistic means of execution and extermination, was something different. Toward the end of the war, Hitler even had a group of particularly vicious soldiers that he dubbed "werewolves," so there's that.
Are you a Pantser or Plotter?
I suppose I am a "pantser." I do plot these things, writing down key pieces of dialogue and other bits that interest me. I have a bare skeleton and just start writing and hope it sticks. The last second reveal was not planned and was off the cuff.
Is there a soundtrack to this story? (A song you think fits… or something you had on while you were writing?)
I remember listening to the more atmospheric and darker bits of Pink Floyd's The Wall during the writing of this, as well as selections of heavy metal, particularly New Wave Of British Heavy Metal. There was this one song that stood out by a band called "Wolf," of all things and it was called "Shock Treatment." That was in rotation, as were songs by Black Sabbath, Angel Witch, Motorhead and Judas Priest etc.
Is this a familiar genre for you… or did you try something new?
I write a lot of Gothic based horror. My preferred prose is that archaic type that the writers of the 19th century enjoyed so well. This was slightly different in that respect, as it was a bit more "modern," and certainly with a larger dose of action involved. I was wary of the werewolf concept, if only because I feel there were only so many ways to approach it. Either you have the guy who is infected and rejects the notion, much like Larry Talbot in the Universal Wolf Man films. Or you have someone who embraces it, a more modern theme. Or you have a "who is the werewolf?" and you begin that Agatha Christie trajectory where each character is bumped off until we know which one is howling at the moon. Yet, I feel that the werewolf is so less anthologized than vampires or ghosts that I had to try my own hand at the mythology and hope for the best.
What is your next project?
I have contemplated a novel for some time and even an expansion of the universe suggested in my story, "Another Solution." I have just finished a short story related to Lovecraft's "From Beyond" and am contemplating a quiet ghost story next.
Thanks for taking some time to chat with us.
Look for James's story, Another Solution in Luna's Children.