This holiday season, I've decided to promote some of my writer friends and ask them some of the same questions that folks ask me. Today's guest/victim is:
Alexander S. Brown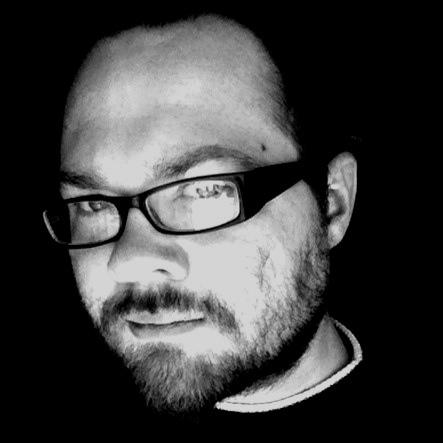 First, a little something about Alex.
Alexander S. Brown is a Mississippi author who was published in 2008 with his first book Traumatized.  Reviews for this short story collection were so favorable that it has been released as a special edition by Pro Se Press.  Brown is currently one of the co-editors/coordinators with the Southern Haunts Anthologies published by Seventh Star Press.  His horror novel Syrenthia Falls is represented by Dark Oak Press.
He is also the author of multiple young adult steampunk stories found in the Dreams of Steam Anthologies, Capes and Clockwork Anthologies, and the anthology Clockwork Spells and Magical Bells. His more extreme works can be found in the anthology Luna's Children published by Dark Oak Press and State of Horror: Louisiana Vol 1 published by Charon Coin Press.
Visit Smashwords.com, Amazon.com, and Barnesandnoble.com to download his monthly short stories known as Single Shots.  These are represented by Pro Se Press and they are known as stories that will be featured in the upcoming book The Night the Jack O'Lantern Went Out.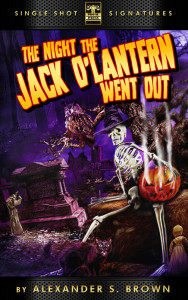 Do you base your characters on people you know or know of? Family or celebrities?
It depends on the story.  My character development can be inspired by people I know, strangers I watch, the news, celebrities, and literary figures.
Do you plot out your stories or just make it up as you go?
I have tried plotting out stories, but the stories never turn out the way I planned.  The characters take on a life of their own and I have no other choice but to document their decisions.
Which of your characters would you most like to meet in person? Which character of another author would you want to meet?
I would like to meet Syrenthia from my novel Syrenthia Falls, she is a gray character that represents the beast hidden in all of us.  As a villainess, she is a character that I hated to love.
From another book, I would like to meet Lestat from Anne Rice's Vampire Chronicles.  He's a rock and roll vampire, who wouldn't want to get bitten by him?

What is your latest project/release?
The anthology I composed with Louise Mysers Southern Haunts 3: Magick Beneath the Moonlight is my most current release.  Southern Haunts: Spirits that Walk Among Us regarded ghosts, its sequel Devils in the Darkness regarded demons, and this volume regards occult practices amongst the southern states.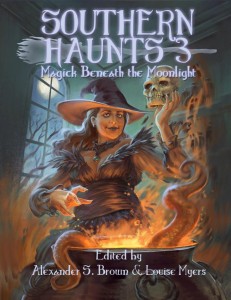 Do you have any signings or appearances coming up?
I will attend Geekonomicon in Biloxi, MS on December 11,12 and 13 as a special guest.
Who were your inspirations?
I was inspired by Stephen King, Clive Barker, Edgar Allan Poe, and H. P. Lovecraft during my teenage years.  In my adulthood, I have found inspiration in Joe Hill, John Ajvide Lindqvist, Scott Sigler, and David Moody.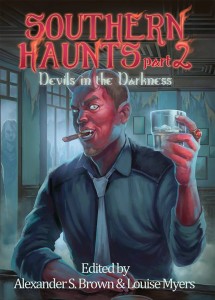 Do you have a dream project that you want to write in the future? 
My upcoming book The Night the Jack O' Lantern Went Out is one of my dream projects.  Besides this book, there are other horrors trapped in my head.  I guess you could say that I have many dreams, or in my case, nightmares.
How much of you is in your characters?
Since the main characters in my horror stories are villains, very little of me can be seen.  Between the genres I write, my steampunk characters reflect me most.   Two characters who share most of my personality would be Dr. Xavier Hess (steampunk) and Syrenthia (horror).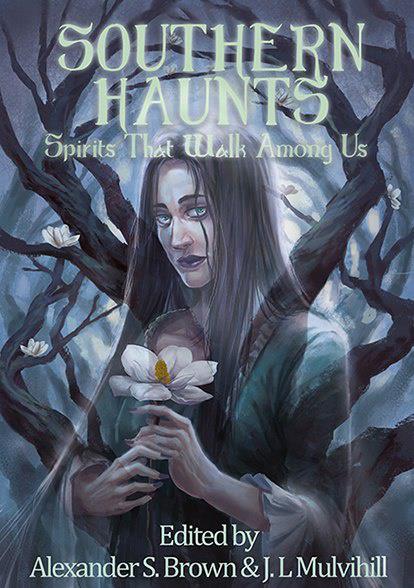 Do you prefer writing short stories or novels?  And why?
I enjoy writing short stories as much as I do novels, but I enjoy them for different reasons.  Short stories allow a minimal amount of time to create.  In this small time frame, the author has to create likable characters, provide a solid setting, and get to the point.  In a novel, the author is granted a much larger scale for world development, character development, and the opportunity to have a reader become emotionally attached to the characters.  The challenge that either task provides is fun for me.
What are you working on now?
I am currently editing my first fantasy/horror novel The Looking Glass Creatures which will be published by Seventh Star Press.  For Pro Se Press I'm finishing Traumatized 2 and will soon have edits complete for The Night the Jack O' Lantern Went Out.  I am also building characters for the Syrenthia Falls sequel.
What 3 things do you feel every aspiring writer should know?
Write because you want to share your story not because of money.
Write every day and don't start editing until your story is complete.
Be a hard critic on yourself, but have enough confidence in yourself to know your story deserves to be read.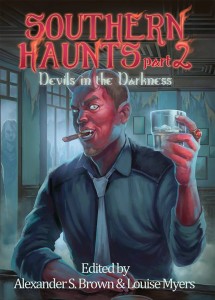 How do you use social media in regards to your writing?
Social media is extremely important to me.  It allows me to connect with not only readers in my country but the world.  My best advice is to go onto the internet to connect with others, have fun, and don't be afraid to engage in conversation.  Remember, when doing this, you have to sell yourself as a person no differently than you sell yourself as an author.   Post updates on your work and your success, but also post updates in regards to your personal life, and share news that you find interesting.
Thank Alex. To find his books, click below: