Alan's work is out in audio!!!
Audio books have been popular for many years. But with the selling power of Amazon and Audible.com, audio books have exploded. Two of Alan's works are in audio format, with two more (The Blood in Snowflake Garden & The Lightning Bolts of Zeus) on the way.
And one of Alan's publishers, Pro Se Productions, is working with Radio Archives to bring The Bishop of Port Victoria, plus a number of anthologies that include Alan's stories to audio book fans.
Click on the books below to check out the Audible.com pages.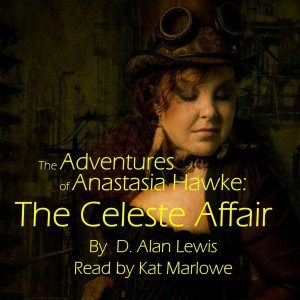 http://www.audible.com/pd/Fiction/The-Adventures-of-Anastasia-Hawke-The-Celeste-Affair-Audiobook/B016C5XYKO/ref=a_search_c4_1_1_srTtl?qid=1447131700&sr=1-1