The Bishop is on the loose.
My latest book is a collection of intertwined short stories. Below is the official press release from Pro Se Press. 🙂
Pro Se Productions, a leader in Genre Fiction and New Pulp, announces the release of its newest title today, one that asks the question-With Ultimate Power, Who is Corrupted More? The Good Or The Evil? The answer is explored in D. Alan Lewis' THE BISHOP OF PORT VICTORIA.
First appearing in Lewis' contribution to Pro Se's best selling and groundbreaking BLACK PULP anthology, Port Victoria is a city with a history rich in Heroes and Villains, in Good and Bad.

 

And one man seeks to bring righteousness to the troubled city in any way necessary.
"It's a great concept," says Tommy Hancock, Partner in and Editor in Chief of Pro Se Productions, "that can not only pack the punch of a classic Pulp tale, but also have a relevance that resonates with readers today.

 

THE BISHOP OF PORT VICTORIA at first glance appears to be a novel aimed at deconstructing the concept of a hero, but it's really not.

 

At the heart of this collection of stories lies an exploration of what it means to stand up and be a hero and if everyone is actually suited for that. The book also dissects the concepts of good and evil and shows not only what makes them different, but also the fearful similarities of each idea.

 

Add in battle scenes, tense situations, and death defying acts of bravery and stupidity, and THE BISHOP OF PORT VICTORIA is the definition of what New Pulp is."

 
At the start of the 20th century in the city of Port Victoria, three college students were given a formula that imbued them with incredible powers; strength, agility, and speed. Donning masks and capes, they took to the streets to fight crime and battle evil. Their tactics were effective but harsh, stacking up a body count larger than the mobs.
But as the decades went by, the heroes passed their abilities through their bloodline to each generation of their descendants. And each generation spawned a hero to protect the Port.
Born into a city when the first generation of heroes fought, Eric Raven struggled in the mean streets of Port Victoria to survive. After witnessing the horrific murder of his mother, he found a home in an orphanage where the men of God taught him right from wrong. Another lesson he learned, however, is that sometimes what is considered right by some is evil in the eyes of others.
Although lacking super powers, Eric transforms himself into The Bishop to bring his own form of justice and peace to the city. But as he grows physically and spiritually, he finds the lines between of good and evil blurred. Are the heroes doing God's work or is he? And in the end, will he be the city's spiritual leader or the world's most diabolical villain?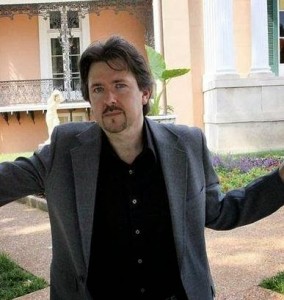 The Bishop of Port Victoria
by D. Alan Lewis chronicles the life of Eric Raven from orphaned street rat to a bastion of power in his nineties in a collection of intertwining stories.

 

These nine tales not only feature stunning characters and edge of your seat action, but also explore truly what it means to be a hero and a villain…and how a man might just be both.
Lewis' collection features a stunning cover by Jeff Hayes as well as cover design by Perry Constantine.

 

Constantine and Adam Lance Garcia formatted the book for print and Russ Anderson designed and formatted the eBook version.

 

THE BISHOP OF PORT VICTORIA is currently available in print at
www.Amazon.com
and through Pro Se's own store at
http://tinyurl.com/k6zcgko
for $12.00.

 

It is also available at Amazon, Barnes and Noble, and
www.smashwords.com
as an eBook for $2.99.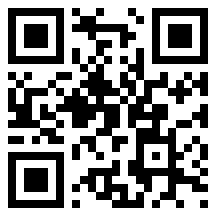 For review copies, interviews with the author, or other questions regarding THE BISHOP OF PORT VICTORIA, contact Pro Se's Director of Corporate Operations, Morgan Minor, at
MorganMinorProSe@yahoo.com
.
For more information on Pro Se Productions, go to
www.prose-press.com
and like Pro Se on Facebook at www.facebook.com/ProSeProductions.