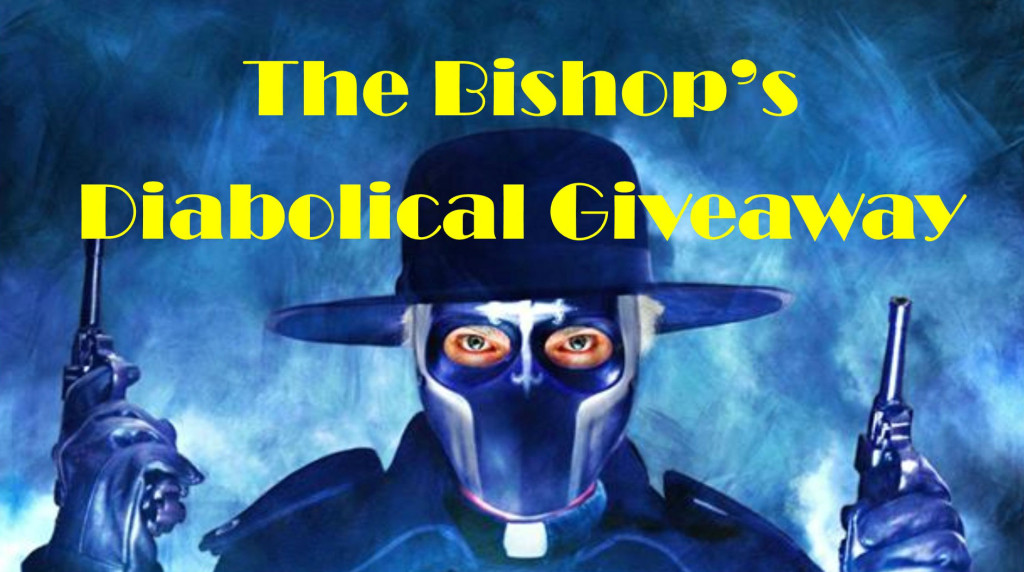 As a way to celebrate the audio release of 'The Bishop of Port Victoria' and a couple of upcoming short stories releases (To be announced when I have a release date), we're having a contest. Top prize is a $50. Amazon gift card. Other prizes included signed copies of 'Black Pulp' and 'The Bishop of Port Victoria', as well as freebies from Audible.com.
Click on the link below or the 'Giveaway' link on each of Alan's book's fan pages on Facebook. The way the contest works is that you gain points for each page you like or signing up for the mailing list or other fun things. The more points, the more chances you get to win. And some things can be done daily, so you can increase your chances by coming back, again and again.
Good luck and have fun. And mostly, thank you to reading!!!