A review of 72 Hours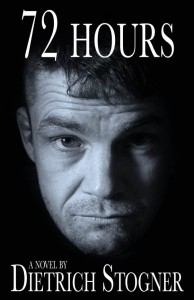 Dietrich Stogner's debut novel, 

72 Hours

 is a great example of modern day noir. Filled with action, a fast paced but understandable plot and well-round characters, the story moves the reader through the darker side of Nashville in search of a teenage runaway.
Michael Whiting and Dave Lopez are a pair of ex-Navy nukes who have little in the way of direction or purpose in their post-military life. But when the daughter of Lopez's neighbor disappears, the men decide to conduct a half-hearted search for the runaway. But when their questioning leads to an attempt on their lives, they dive in to the investigation full fury.
Whiting and Lopez face challenge after challenge as the case spirals down, forcing them to make decisions they never thought would be necessary. Twist and turns keep them guess who is really on their side and who the real enemy is.
Stogner really brings his characters life with believable and real to life dialog. The settings are well described and make someone feel like they are traveling throughout the Music City. The story has many laugh-out-loud moments along with action that draws you in and won't let you put the book down.
72 Hours

 is a great read!